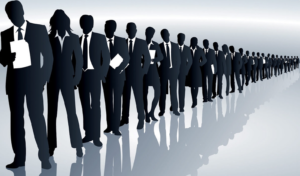 Look for a job and land a career! We specialize in placing wood product professionals with industry leading manufacturers nationwide!
Trade Job Placement has been recruiting specifically in the wood and wood products manufacturing industry for over 10 years and has direct access to 1000's of industry specific hiring companies and 10's of thousands of industry specific job candidates nationwide.
This website is the coordinated effort of industry insiders and corporate professionals and has been developed to be intuitive, user friendly and informative for both hiring company's and job seekers alike.
Job seekers will find multiple functions to allow for the quick and detailed review of positions matching their field of knowledge and skillset. Our job board allows for job opportunities to be identified by manufacturing type (Job Type), skillset (Category) and State. The search icon can be used to locate positions having specific skillsets and requirements, utilizing keyword technology. All job opportunities are descriptive and offer the job description, eligibility requirements, State, recruiting manager contact information, projected salary range, relocation offering, benefits,  # of employees, years in business, average annual revenue, manufacturing size, area information, state tax information, annual weather and school rating per Great Schools.org. Interested job seekers can then apply directly from the job review page and provide the information we require to immediately evaluate your knowledge and skills against the job description. The job description and application page have been developed specifically to reduce the backend work a job seeker has to do in consideration for the position, as well as reduces our recruiters need to contact the job seeker to acquire additional information. If you have any questions relating to the page and/or functionality of the job board, please feel free to contact us to discuss.
Hiring companies will appreciate the clear, concise and informational aspect of the jobs we are working for them. The more information we offer allows potential job candidates to have a better understanding in relation to all factors involved in their decision. Hiring companies will find value in our contract service advertising venue. This area gives manufacturers immediate access to contract service providers nationwide. Review the various and isolate the service that is best for your needs by state, type of service provided (Engineering, Estimating, Project Management, Industry Consultants, Installers, Software providers…and others).
Contract service providers have an industry specific platform to advertise their services for review by potential customers nationwide. They will be able to create their own advertisement utilizing pictures, service descriptions, pricing and contact information.
We appreciate your allowing us to be a part of your continued success and look forward to working for all who allow us this honor.
Ryan Fullerton
Owner/CEO
Previous achievements- National Sales Manager (Night Shift Auto), Chief Operations Officer (Equity-4-U, Inc), United States Army (Army achievement medal recipient)
Currently- Board Member/Share Holder (Equity-4-U, Inc.), Owner (RC Fullerton, LLC)
I grew up in the construction trades with parents who operated a home remodeling and cabinetry manufacturing company. I spent countless hours roofing, framing, hanging/finishing sheetrock, sanding, staining, finishing cabinets and wood products we developed and sold throughout my adolescent years. I was fortunate enough to earn a sales position with an industrial tooling company (B.C. MacDonald) after a successful career in the machining industry with F.A.G. Bearing. I left this career to open a lumber yard, however I sold it and landed back in sales as national sales manager with Night Shift Auto. I left this position to pursue the development of Equity-4-U, Inc. which is now one of our nation's leading bi-weekly payment managers in automotive dealership F&I product offerings nationwide.
In my years of travel and working with manufacturer's it is my belief that a company's success is greatly attributed to its employees.
This belief has led to what Trade Job Placement is today and our business model and intention is to assist the wood product community with recruiting and talent acquisition. It is my personal hope that the company grows to be a valuable tool and compliments our customers continued success.
Craig Mengel
Recruiting Director
I have spent my whole life in the wood working industry. I have been fortunate to have gained experience in many aspects of making, buying and selling wood and wood products. I gained this experience from starting at the bottom and working my way up and learning along the way. The main rule I have learned in this journey is to make relationships and ethics a must in all business practices. This wide range of experience will help me match excellent job candidates with excellent companies.
My experience includes: Sourcing, ERP/MRP, Standard Cost Management, International and Domestic Factory Evaluation, Negotiation, Quality Control, Facility Start Up, Inventory Control, Materials Management, Logistics Management, Procurement Management, Production Scheduling, International travel, Lumber Processing and Yield Analysis.