Architectural, Commercial, Hospitality, Institutional, Millwork and Cabinetry, Restaurant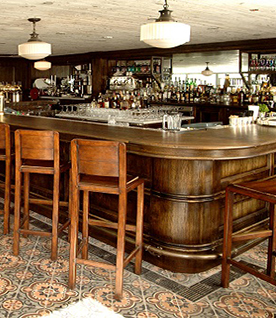 Job Description
Very well established and employee owned commercial and architectural millwork manufacturer searching for Jr. and Sr. Millwork Estimators.
Eligibility Requirements
Two (2) years of related experience, millwork or construction related degree or certificate, and a background knowledge of the construction woodworking industry.
Efficiency and productivity are key elements for success in this position while still maintaining a high level of detail and accuracy. Must have the ability to quickly learn and adapt to company technologies, processes and standards. Excellent written and oral communication skills, as well as inter‐personal skills are imperative.
Job Features
| | |
| --- | --- |
| Job Category | Estimating |
| Recruitment Contact | Craig Mengel (417) 214-5082 |
| Salary Range | $50,000.00 to $75,000.00 annual salary commensurate |
| Relocation | available |
| Benefits | Health Insurance: Dental Insurance; Life Insurance, Stock Ownership Program; Paid Time Off and Holiday Pay |
| Employees | 100 |
| Years in Business | 46 |
| Annual Revenue | 25 million |
| Manufacturing Square Feet | 60K |
| Area Information | Population 146,791 Median Age 42 Median Household Income $46,791 Median Home Price $181,700 Walkscore 50 |
| State Tax Information | State Sales Tax: 6% (food, prescription and non-prescription drugs exempt). There are additional county sales taxes which could make the combined rate as high as 8%. Gasoline Tax: 55.20 cents/gallon (Includes all taxes) Diesel Fuel Tax: 58.17 cents/gallon (Includes all taxes) Cigarette Tax: $1.34/pack of 20 Personal Income Taxes No state income tax Retirement Income: Not taxed. Property Taxes All property is taxable at 100% of its just valuation. Every person who owns and resides on real property in Florida on January 1 and makes the property their permanent residence is eligible to receive a homestead exemption up to $50,000. The first $25,000 applies to all property taxes, including school district taxes. The additional exemption up to $25,000, applies to the assessed value between $50,000 and $75,000 and only to nonschool taxes. If one spouse holds the title, the other spouse may file for the exemption with the consent of the titleholder. Below is a general list of exemptions available in the state. Homestead exemptions up to $50,000 $500 widows and widower's exemption $500 disability exemption $5,000 disability exemption for ex-service member Service connected total and permanent disability exemption Exemption for totally and permanently disabled person Additional homestead exemption for persons 65 and older Homestead property tax discount for veterans age 65 and oler with a combat-related disability Homestead tax deferral Installment payment of property taxes Personal property The homestead exemption for all residents applies to all property taxes, not just city and county taxes. Annual increases in the assessment of homestead property are limited to 3% of the prior year's assessed value, or if lower, the percentage change in the Consumer Price Index for the prior year, as long as there was no change in ownership. For more details on property taxes, click here, then find the link for the county property appraiser for the county in question. For more information on Florida property tax exemptions, click here. Inheritance and Estate Taxes There is no inheritance tax and only a limited estate tax. To review information for new residents, click here. For general information on Florida taxes, visit the Florida Department of Revenue site or call 800-352-3671. |
| Annual Weather | Annual high temperature: 82.9°F Annual low temperature: 68.6°F Average temperature: 75.75°F Average annual precipitation - rainfall: 64.37 inch Days per year with precipitation - rainfall: - Annual hours of sunshine: - Av. annual snowfall: - |
| School Rating | Above Average (7-10) |