Architectural, Commercial, Millwork and Cabinetry, Promotional/POP Display, Restaurant, Store/Retail Fixtures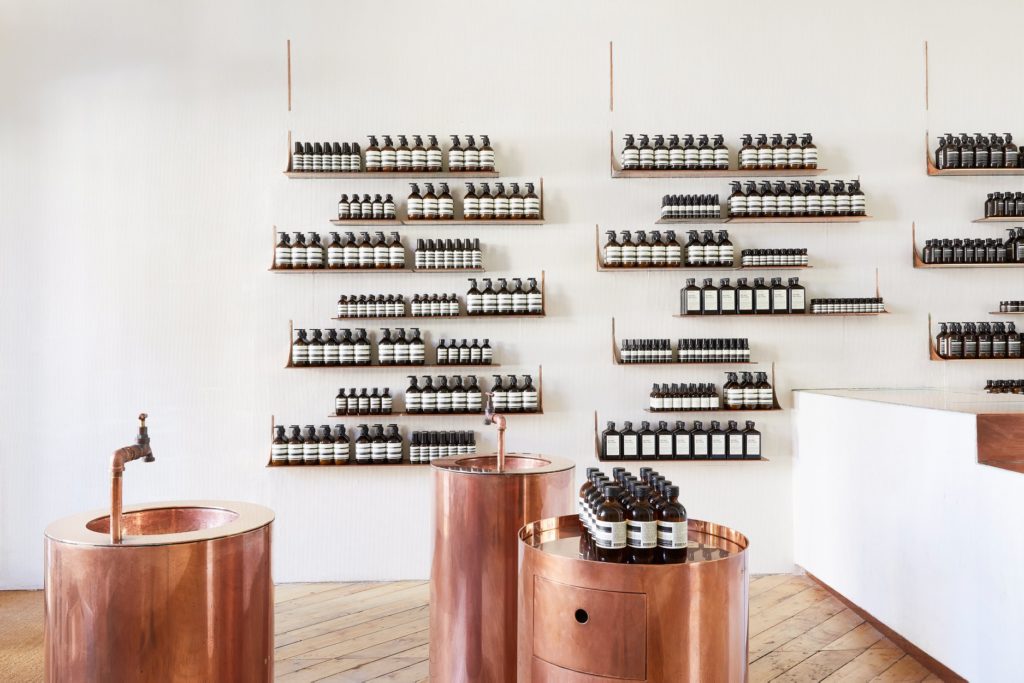 Job Description
If you are looking for something beyond the typical? Is your interest to be faced daily with challenges that are beyond the norms of typical wood product manufacturing? The position is what you have been waiting for and you will be responsible for supporting projects with competent, effective support by preparing 'direct to fabrication' 3D models and shop drawings using Catia, AutoCAD, Rhinoceros and SolidWorks software for building-scale and amenity-scale architectural projects. Passionate about creating designs that emphasize automation and help streamline our workflow. Parametric modeling, fitness testing, scoring, case scenarios, rationalization and optimization are a large part of this role. The fast-paced, collaborative nature of custom design and fabrication makes the ability to express ideas both verbally and through sketches paramount.
Essential Functions & Responsibilities:
• Ensures that all 2D and 3D CAD work meets company standards of quality and project requirements.
• Exchanges and coordinates outward-facing digital models and information in a manner that meets company standards.
• Oversees creation and maintenance of automation templates within Catia.
• Understands, and is able to effectively utilize and leverage, all CNC equipment utilized in the fabrication.
• Continuously improves own understanding of fabrication methods and processes, as well as relevant industry standards.
• Continuously trouble-shoots 'direct to fabrication processes' and is able to identify inefficiencies and recommend improvements.
• Provides guidance for best practices in coordination and maintenance of Catia models and drawings.
Eligibility Requirements
• Uses Catia, AutoCAD, Rhinoceros, and SolidWorks for a variety of drawing and design applications
• Mastercam, Wood Wop, and other CNC programming software currently utilized
• Proficient in MS Office Suite and Google Docs
• Proficient in use of electronic communication such as email, chat, and cloud-based collaborative platforms
• Ability to work efficiently with minimal supervision and with a high degree of personal initiative, strong personal management, organizational and problem-solving skills.
• Identifies complex problems and reviews related information to develop and evaluate options and implement solutions
• Participate in project coordination meetings and provides technical CAD expertise to project management team members.
• Manages and coordinates work assignments in relation to deadlines.
• Gives full attention to what other people are saying, takes time to understand the points being made, asks questions as appropriate.
• Effectively conveys accurate information to Senior Management, PMs and Team Members in a professional manner.
• Excellent written communication skills
• Uses basic mathematics (addition, subtraction, multiplication, and division) to solve problems as well as a working knowledge of fractions, decimals, and imperial-to-metric conversion.

Physical Requirements:

• Near Vision – The ability to identify details at close range (within a few feet of the observer)
• Oral Comprehension – The ability to listen to and understand information and ideas presented through spoken words and sentences
• Maintain Stationary Position – The ability to sit continuously for up to 2 hours at a time
• Occasional Light Lifting – The ability to lift up to 25lbs from time-to-time
Job Features
| | |
| --- | --- |
| Job Category | Design Engineer, Engineering/Drafting |
| Recruitment Contact | Ryan Fullerton (417) 682-3056 |
| Salary Range | $70,000.00 to $90,000.00 annual salary commensurate |
| Relocation | available |
| Benefits | · Health Insurance · Paid Time Off · 401K with Company Match · Early Fridays · FSA |
| Employees | 35 |
| Years in Business | 12 |
| Annual Revenue | 20 Million |
| Manufacturing Square Feet | 47K |
| Area Information | Population 6,572 Median Age 37 Median Household Income $34,313 Median Home Price $173,200 |
| State Tax Information | State Sales Tax: 4.0% (food, prescription and non-prescription drugs exempt); Other taxing entities (cities and counties) may add up to 4.875% in additional sales tax. Gasoline Tax: 62.28 cents/gallon (Includes all taxes) Diesel Fuel Tax: 67.08 cents/gallon (Includes all taxes) Cigarette Tax: $4.35/pack of 20; New York City adds an additional $1.50. Personal Income Taxes (Click here) (Brackets, deductions, exemptions, and tax rate range) Medical/Dental Deduction: Federal amount Federal Income Tax Deduction: None Retirement Income Taxes: Social Security, military, civil service, New York state/local government pensions are exempt. Also, up to $20,000 of qualified private pensions for those 59½ and older. Out-of-state government pensions can be deducted as part of the $20,000 exemption. For more information on senior citizen and retiree benefits, click here. Retired Military Pay: Exempt from taxes. Military Disability Retired Pay: Disability Portion — Length of Service Pay: Member on September 24, 1975 — No tax; Not Member on September 24, 1975 — Taxed, unless combat incurred. Retired Pay — Based solely on disability. member on September 24, 1975 — No tax. Not Member on September 24, 1975 — Taxed, unless all pay based on disability, and disability resulted from armed conflict, extra-hazardous service, simulated war, or an instrumentality of war. For information on taxes for military personnel in New York State, click here and here. VA Disability Dependency and Indemnity Compensation: VA benefits are not taxable because they generally are for disabilities and are not subject to federal or state taxes. Military SBP/SSBP/RCSBP/RSFPP: Generally subject to state taxes for those states with income tax. Check with state department of revenue office. Property Taxes Property taxation is limited to real property. New York State law gives local governments and public school districts the option of granting a reduction on the amount of property taxes paid by qualifying senior citizens. This is accomplished by reducing the assessed value of residential property owned by seniors by 50%. To qualify, seniors must be 65 years of age or older and meet certain income limitations and other requirements. For the 50% exemption, the law allows each county, city, town, village or school district to set the maximum income limit at any figure between $3,000 and $29,000. Localities have the further option of giving exemptions of less than 50% to seniors whose incomes are more than $29,000. Under this option, called the "sliding-scale option," such owner can have a yearly income as high as $37,399.99 and get a 5% exemption in places that are using the maximum limit. For more information, click here. There is no general statewide homestead property tax exemption. However, a taxpayer's primary residence may be partially exempted from school taxes under the state's School Tax Relief Program (STAR) program. Seniors can take advantage of this program that provides a partial exemption from school property taxes. All New Yorkers who own and live in their one-, two-, or three-family home, condominium, cooperative apartment, manufactured home, or farm dwelling are eligible for a STAR exemption on their primary residence. Click here for more information. There are two STAR exemptions: The Basic STAR exemption is available for owner-occupied, primary residences, regardless of the owners' ages or incomes. The combined income of all resident owners (owners who live on the property) and of any owner's resident spouse cannot be more than $500,000. Income is federal adjusted gross income minus the taxable amount of total distributions from annuities or IRAs. Income documents will be required to establish your eligibility for this program. The property must be the primary residence of at least one owner. Married couples owning more than one property can only have STAR on one property unless they are divorced or legally separated and can provide documentation to support their claim. The approximate benefit is a $316 tax reduction. The Enhanced STAR exemption is available for the primary residences of senior citizens (age 65 and older) with yearly household incomes not exceeding the statewide standard. All owners must be 65 or older by the end of the calendar year in which the exemption begins unless they are the spouse or sibling of an owner who is 65 or older by that time. For example, if you own the property and are applying for an exemption that will begin on July 1, 2016, you or your spouse or sibling must be 65 or older by December 31, 2016. The combined income of all owners and of a resident owner's spouse cannot be more than $86,000. Income is federal adjusted gross income minus the taxable amount of total distributions from annuities or IRAs. Income documents will be required to establish your eligibility for this program. The property must be the primary residence of at least one owner. Married couples can only have STAR on one property unless they are divorced or legally separated and can provide documentation to support their claim. The approximate benefit is a $646 tax reduction. For general information on senior citizen and retiree benefits in New York, click here. Inheritance and Estate Taxes There is no inheritance tax. Regarding the estate tax, if the date of death is on or after January 1, 2004, the estate must file a New York State estate tax return if any one of the following conditions are met: (1) The decedent was domiciled in New York State at the time of death and the total of the federal gross estate, federal taxable gifts and specific exemption exceeds $1 million; (2) The decedent was not domiciled in New York State at the time of death and the estate includes real or tangible personal property with a situs in New York State, and the total of the federal gross estate, federal taxable gifts and specific exemption exceeds $1million; or (3) The decedent was neither a resident nor a citizen of the United States, the estate includes real or tangible personal property with a situs in New York State, and the estate is required to file a federal estate tax return. For more information, click here. For further information, visit the New York Department of Taxation and Finance site. * For joint returns, the taxes are twice the tax imposed on half the income. |
| Annual Weather | Annual high temperature: 60.3°F Annual low temperature: 39.8°F Average temperature: 50.05°F Average annual precipitation - rainfall: 42.01 inch Days per year with precipitation - rainfall: - Annual hours of sunshine: - Av. annual snowfall: - |
| School Rating | average (5-6) |