Architectural, Commercial, Millwork and Cabinetry, Promotional/POP Display, Restaurant, Store/Retail Fixtures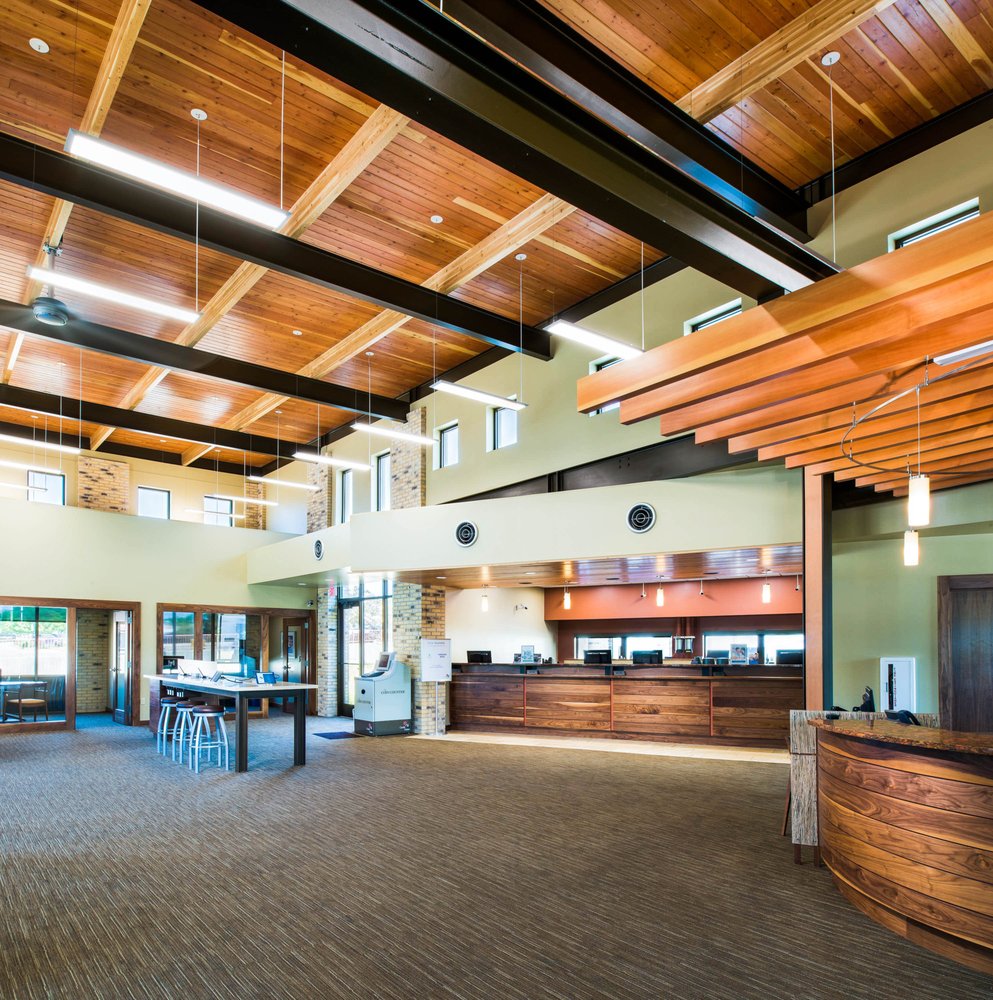 Job Description
Using casework and architectural woodwork manufacturing methods review bid documents to create bid pricing. Deliver a complete and accurate set of bid documents to Engineering upon award of a project. Be able to relay all Bid Phase written and verbal information to project management.
Eligibility Requirements
1) Thorough understanding of woodwork materials and manufacturing methods
2) Excellent math skills and Excel spreadsheet experience
3) Excellent attention to details
4) Excellent phone, writing, and communication skills that project a solid knowledge of our industry and the project
5) Ability to become immersed in the details of a prospective project
6) Confidence in ability to digest, retain, and record project details for the duration of the project, through award and hand-off to PM
7) Experience with Estimating software.
Job Features
| | |
| --- | --- |
| Job Category | Estimating |
| Recruitment Contact | Craig Mengel (417) 214-5082 |
| Salary Range | $65,000.00 to $75,000.00 annual salary commensurate |
| Relocation | available |
| Benefits | Medical, Dental, 401K and paid vacations and holidays. |
| Employees | 160 |
| Annual Revenue | 30 million |
| Manufacturing Square Feet | 125K |
| Area Information | Population 2,631 Median Age 35 Median Household Income $73,846 Median Home Price $185,700 |
| State Tax Information | State Sales Tax: 5% (food and prescription drugs are exempt). Most of the state's counties have adopted a 0.5% sales tax. An additional 0.1% baseball stadium tax applies in Wisconsin. Gasoline Tax: 49.3 cents/gallon (Includes all taxes) Diesel Fuel Tax: 55.3 cents/gallon (Includes all taxes) Cigarette Tax: $2.52 cents/pack of 20 Personal Income Taxes (Click here) (Brackets, deductions, exemptions, and tax rate range) Medical/Dental Deduction: You may deduct the amount of your medical and dental expenses that are more than 10% of your adjusted gross income. These expenses may also be taken for purposes of the Wisconsin itemized deduction credit. Federal Income Tax Deduction: None Retirement Income Taxes: Generally the same amount of your pension and annuity income that is taxable for federal tax purposes is taxable by Wisconsin. Social Security and Railroad Retirement benefits are not taxable. Certain Wisconsin state and local government retirees qualify for a tax exemption. Out-of-state government pensions are fully taxed. All retirement payments from the U.S. military employee retirement system, the Coast Guard, the commissioned corps of the National Oceanic and Atmospheric Administration and the Public Health Service are exempt. Retired persons whose income is less than $10,000 ($19,000 if married filing a joint return) are also eligible for a "working families tax credit." This credit reduces or completely eliminates the Wisconsin income tax for persons, including retirees, who are full-year residents of Wisconsin. It is not necessary that you be employed, or that you have more than one person in your household, in order to claim this credit. For more details, click here and here. Individuals who receive income from a qualified retirement plan or an individual retirement account (IRA) may be able to subtract up to $5,000 of such retirement benefits when computing their Wisconsin income tax. To qualify for the subtraction the individual must be at least 65 years of age before the close of the taxable year for which the subtraction is being claimed and meet the following income limitations for that year. If the individual is single or files as head of household, his or her federal adjusted gross income is less than $15,000. If the individual is married and files a joint return, the couple's federal adjusted gross income is less than $30,000. If the individual is married and files a separate return, the sum of both spouses' federal adjusted gross income is less than $30,000. The subtraction does not apply to retirement benefits that are otherwise exempt from Wisconsin income tax. For example, an individual is receiving military retirement benefits that are exempt from Wisconsin income tax. The individual may not claim the $5,000 subtraction based on the military retirement benefits. Individuals who will qualify for the subtraction may want to consider the subtraction when determining the amount of their estimated tax payments. Retired Military Pay: All military retirement pay is exempt. Military Disability Retired Pay: Retirees who entered the military before Sept. 24, 1975, and members receiving disability retirements based on combat injuries or who could receive disability payments from the VA are covered by laws giving disability broad exemption from federal income tax. Most military retired pay based on service-related disabilities also is free from federal income tax, but there is no guarantee of total protection. VA Disability Dependency and Indemnity Compensation: VA benefits are not taxable because they generally are for disabilities and are not subject to federal or state taxes. Military SBP/SSBP/RCSBP/RSFPP: Generally subject to state taxes for those states with income tax. Check with state department of revenue office. Property Taxes Homeowners and renters whose household income is less than $24,680 can benefit from the Homestead Credit Program that is designed to soften the impact of property taxes on persons with low income. The credit is based on the relationship of household income to the amount of allowable property taxes and/or rent for the calendar year. Wisconsin also has a school property tax credit that is available to homeowners. It is actually a credit against Wisconsin income tax liability. Details on the state's property tax system can be found here. For information on the Homestead Credit, click here. Inheritance and Estate Taxes There is no inheritance tax but Wisconsin does have an estate tax. For further information, visit the Wisconsin Department of Revenue site or call 608-266-2772. For specific retiree information, click here. |
| Annual Weather | Annual high temperature: 55.8°F Annual low temperature: 36.8°F Average temperature: 46.3°F Average annual precipitation - rainfall: 34.44 inch Days per year with precipitation - rainfall: - Annual hours of sunshine: - Av. annual snowfall: 53 inch |
| School Rating | average (5-6) |