Commercial, Hospitality, Institutional, Laboratory, Medical Facilities, Millwork and Cabinetry, Restaurant, Store/Retail Fixtures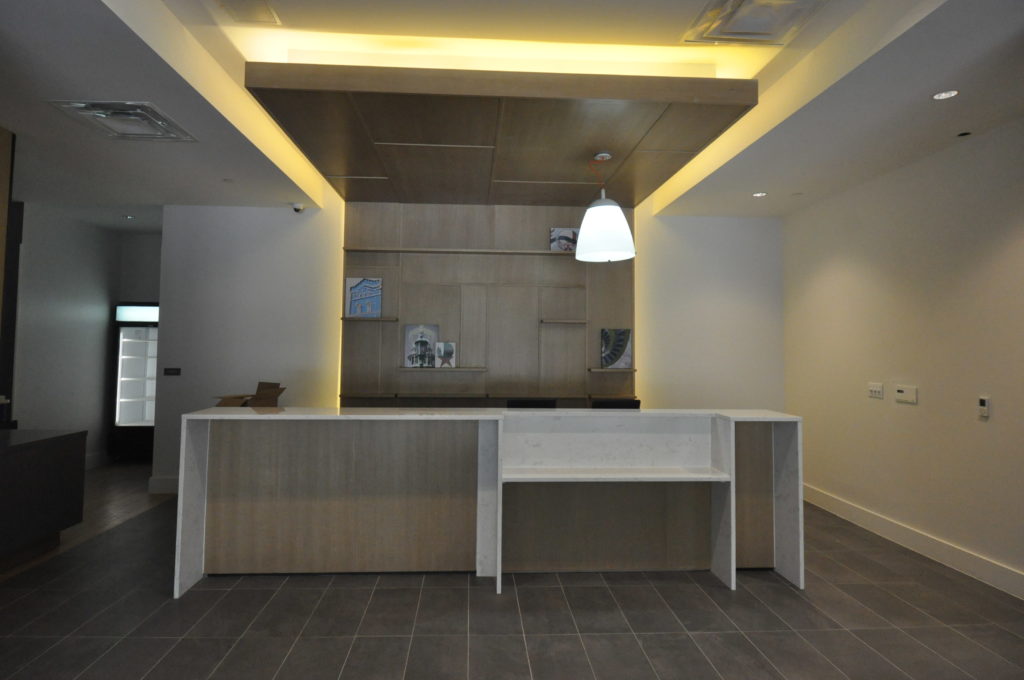 Job Description
We have been in business for more than 10 years. We are a growing company and are currently seeking to add an experienced AutoCAD engineer preferably with Microvellum and/or Cabinet Vision knowledge to our strong engineering team. This position REQUIRES millwork industry experience. Our consistent work and benefits make this an outstanding opportunity for a motivated, experienced millwork professional. The ideal individual will bring new ideas with a fresh perspective but be willing to learn and understand our systems before attempting to change them.
Eligibility Requirements
– In-house production engineer working as part of a team that is responsible for delivering the project. This is NOT an entry level position, experience is required: Minimum 3-5 years with AutoCAD and associated tools. Microvellum V7 Experience Preferred
– Thorough knowledge of AWI Quality Standards Preferred
– Must be able to read and understand all architectural drawings/specifications
– Draft shop drawings in AutoCAD
– Perform accurate material takeoffs and prepare buyout report for purchasing
– Create a "Production Package" for shop. Prior Shop Floor and/or Installation Experience a Plus
– Ultimately responsible for pushing approved projects into the shop.
– Must be VERY familiar with how woodworking technology works: CNC, edge banding, doweling, clamps, etc.
– Must be VERY familiar with how to use woodworking software to control project global variables, materials management, libraries, custom products, adjusting for any custom tooling, nesting, reporting, labeling, etc.
ONCE AGAIN
– Above position is for experienced applicants. These are NOT entry level positions.
Job Features
| | |
| --- | --- |
| Job Category | CNC Programmer/G-Code, Drafter, Engineering/Drafting |
| Recruitment Contact | Ryan Fullerton (417) 682-3056 |
| Salary Range | $55,000.00 to $65,000.00 annual salary commensurate |
| Relocation | available |
| Benefits | Group Health, Vacations, Paid holidays, personal days |
| Employs | 60 |
| Years in Business | 13 |
| Annual Revenue | 14 million |
| Manufacturing Square Feet | 25K |
| Area Information | Population 25,224 Median Age 32 Median Household Income $46,261 Median Home Price $107,900 Walkscore 23 |
| State Tax Information | State Sales Tax: 6.25% (non-prepared food and prescription and non-prescription drugs exempt); local option taxes can raise the rate to 8.25%. Gasoline Tax: 38.4 cents/gallon (Includes all taxes) Diesel Fuel Tax: 44.4 cents/gallon (Includes all taxes) Cigarette Tax: $1.41 cents/pack of 20 Personal Income Taxes No state personal income tax Federal Income Tax Deduction: 15.51% effective tax rate Retirement Income: Not taxed. Retired Military Pay: Not taxed. Military Disability Retired Pay: Disability Portion – Length of Service Pay: Member on September 24, 1975 – No tax; Not Member on September 24, 1975 – Taxed, unless combat incurred. Retired Pay – Based solely on disability. Member on September 24, 1975 – No tax. Not Member on September 24, 1975 – Taxed, unless all pay based on disability, and disability resulted from armed conflict, extra-hazardous service, simulated war, or an instrumentality of war. VA Disability Dependency and Indemnity Compensation: Not subject to federal or state taxes. Military SBP/SSBP/RCSBP/RSFPP: Generally subject to state taxes for those states with income tax. Check with state department of revenue office. Property Taxes Property tax is imposed by local taxing units. Click here for details. For homeowners 65 and older, $10,000 (in addition to the regular $25,000 homestead exemption) of the property's assessed value is exempt from school taxes and $3,000 is exempt from other local taxes. Once an over-65 homeowner qualifies for an over-65 homestead exemption for school taxes, that owner gets a tax ceiling for that home on school taxes. If the homeowner improves the home (other than normal repairs or maintenance), the tax ceiling is adjusted for the new additions. For details on the homestead exemption for seniors, veterans and the disabled, click here. School district taxes are frozen for seniors (65 and older) and disabled persons at the level imposed on the residence the first year that the taxpayer qualified for the residence exemption. Counties, cities, towns, and junior college districts are permitted to establish a tax freeze on homesteads of those age 65 and older or disabled. Inheritance and Estate Taxes There is no inheritance and the estate tax is limited and related to federal estate tax collection. For further information, visit the Texas Comptroller of Public Accounts site. |
| Annual Weather | Annual high temperature: 77.3°F Annual low temperature: 58.8°F Average temperature: 68.05°F Average annual precipitation - rainfall: 53.55 inch Days per year with precipitation - rainfall: - Annual hours of sunshine: - Av. annual snowfall: - |
| School Rating | above average (7-10) |