Architectural, Commercial, Furniture, Hospitality, Institutional, Kitchen & Bath, Laboratory, Medical Facilities, Millwork and Cabinetry, Moulding/Casing/Spindle, Multi-Family, Residential, Restaurant, Window and Door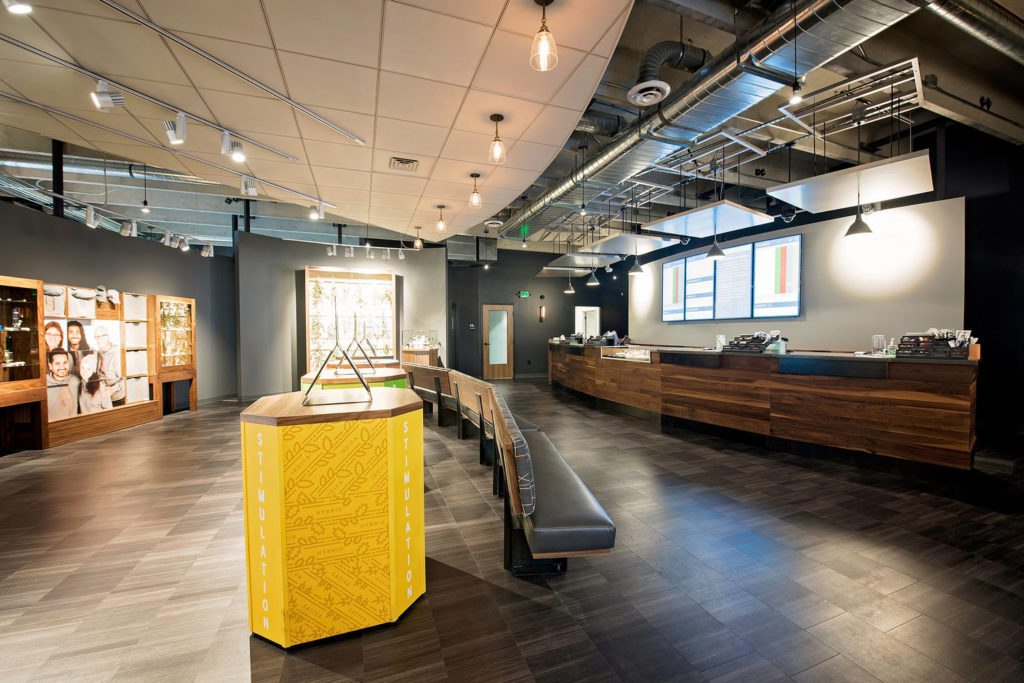 Job Description
Creates shop drawings in either/both 2- and 3-dimensional form using AutoCAD and related specialized cabinet software such as Cabinet Vision and AlphaCam. Reads and interprets architectural drawings/bid documents. Prepares bills of material, cut lists, G code for machinery and packing lists
Researches materials and aids in the selection of materials for the products. Produces final design specifications. Identifies need and builds prototype specifications when needed. Identifies and recommends unique requirements or materials that may require prototype processing before full production.
Recommends sequencing of work in conjunction with Project Manager and Production Manager.
Revises and updates existing drawings reflecting design changes, in collaboration with the Project Manager to ensure consistent documentation of the project
Supports the Project Manager in discussion of technical details with the Production Manager and/or client.
Maintains notes, design calculations and other documentation (like drawings, bill of materials, list of design parameters, and performance guarantees) for reference throughout the project in Crows Nest and other related software being used.
Develops innovative ideas and alternatives to be cost competitive where possible.
Participates in hand-off meetings to ensure team has a complete understanding of project, production schedule and installation requirements.
Eligibility Requirements
Three years of experience with AutoCAD and associated tools; Cabinet Vision experience not a perquisite but beneficial. Willing to train.
Three years of experience in reading and interpreting architectural plans and specifications to produce shop drawing accurately and efficiently.
Experience in commercial millwork and casework detailing and drafting, including AWI industry standards.
Thorough understanding of how woodworking technology works, CNC, Edge banding, doweling, clamps, etc.
Thorough understanding of how to use woodworking software to control project variables, materials management, libraries, custom products, adjusting for any custom tooling, nesting, reporting, labeling.
Job Features
| | |
| --- | --- |
| Job Category | CNC Programmer/G-Code, Design Engineer, Drafter, Engineering/Drafting, Project Engineer |
| Recruitment Contact | Craig Mengel (417) 214-5082 |
| Salary Range | $50,000.00 to $70,000.00 annual salary commensurate |
| Relocation | available |
| Benefits | Paid vacation Paid Holidays 401K with match Medical benefits Dental & Vision benefits |
| Employees | 5 |
| Years in Business | 12 |
| Annual Revenue | 750K |
| Manufacturing Square Feet | N/A |
| Area Information | Population 31,877 Median Age 37 Median Household Income $47,046 Median Home Price $223,400 Walkscore 55 |
| State Tax Information | State Sales Tax: 2.9% (food and prescription drugs exempt); many cities and counties have their own rates which are added to the state rate. The local tax rate could be as high as 8.3%, and the total tax rate ranges from 2.9% to 11.2%. Gasoline Tax: 40.4 cents/gallon (Includes all taxes) Diesel Fuel Tax: 44.9 cents/gallon (Includes all taxes) Cigarette Tax: 84 cents/pack of 20 Personal Income Taxes (Click here) (Brackets, deductions, exemptions, and tax rate range) Medical/Dental Deduction: Federal amount Federal Income Tax Deduction: None Retirement Income Taxes: Colorado has a pension/annuity subtraction where, depending on the age of the recipient, the first $20,000/$24,000 is not taxed. As a result, taxpayers between the ages of 55 and 64 years old can exclude a total of $20,000 for Social Security and qualified retirement income. Those 65 and over can exclude up to $24,000. All out-of-state government pensions qualify for the pension exemption. The total exclusion may not be more than indicated from all exempt sources. However, Social Security/Railroad Retirement income not taxed by the federal government is not added back to adjusted gross income for state income tax purposes. Retired Military Pay: Same as above. Military Disability Retired Pay: Retirees who entered the military before Sept. 24, 1975, and members receiving disability retirements based on combat injuries or who could receive disability payments from the VA are covered by laws giving disability broad exemption from federal income tax. Most military retired pay based on service-related disabilities also is free from federal income tax, but there is no guarantee of total protection. VA Disability Dependency and Indemnity Compensation: VA benefits are not taxable because they generally are for disabilities and are not subject to federal or state taxes. Military SBP/SSBP/RCSBP/RSFPP: Generally subject to state taxes for those states with income tax. Check with state department of revenue office. For information on the Military Spouses Residency Relief Act, click here. Property Taxes The county assessor determines the value of property using a market, cost, or income approach. The exact property tax levied depends on the county where the property is located. To determine your property tax bill, multiply the assessed value by the local tax rate. Other property, including personal property, is assessed at 29% of actual value. A homestead exemption is available for qualifying seniors and the surviving spouse of a senior who previously qualified. Seniors must be at least age 65. It allows 50% (up to a maximum reduction of $200,000) in actual value of a primary residence to be exempt. The state pays the tax on the exempted value. The person must have owned and lived in the home for at least 10 years. This exemption is also available to qualifying disabled veterans. Click for details. Full-year Colorado residents age 65 or older, disabled, or a surviving spouse age 58 or older, may qualify for the Property Tax/Rent/Heat Rebate and/or the Property Tax Deferral. Qualified applicants can receive a rebate of up to $600 of the property tax and $192 of their heating expenses paid during the year, either directly or as part of their rent payments. For more property tax information, click here. Inheritance and Estate Taxes There is no inheritance tax and the Colorado estate tax does not apply to decedents whose date of death is on or after January 1, 2005. For further information, visit the Colorado Department of Revenue site or call 303-864-7777. Also click here. |
| Annual Weather | Annual high temperature: 64°F Annual low temperature: 36.3°F Average temperature: 50.15°F Average annual precipitation - rainfall: 15.54 inch Days per year with precipitation - rainfall: - Annual hours of sunshine: - Av. annual snowfall: 55 inch |
| School Rating | above average (7-10) |